[軟體名稱] Stoik Smart Resizer
[版本語言] v3.0.0.3940 英語版
[官方網頁]
www.stoik.com
[隨身免裝] 7z
這裡
或
這裡
(2.9 MB)
[解壓密碼] 無
[軟體概要] STOIK 出品的圖像調整大小工具軟體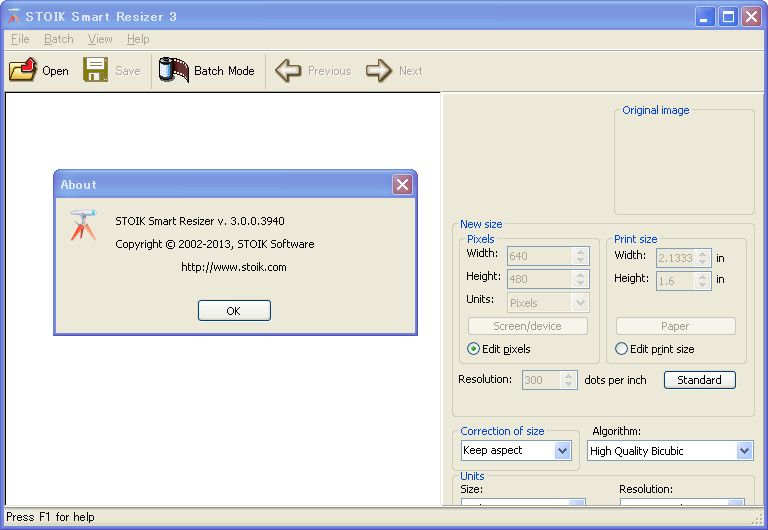 We often have to shrink or enlarge the size of images, for instance, for sending to a friend, for upload on Facebook or Livehournal. By reducing size of images you can upload pictures rapidly. Here is best solution for resizing and reducing image size, Stoik Smart Resizer program.
Stoik Smart Resizer software is an powerful and easy program with big array of photo tools, that lets you enlarge or reduce picture size and resize images in batch mode. You may shrink images to any size you want by compressing or resizing options.
Enlarge pictures and make digital photo enlargements for celebrations, portraits, parties, wedding, birthdays and paintings!
p.s.:隨身免裝
1--用WinRaR解壓到任何地方(或USB)為單一Portable_xxx.exe
2--此版為WinRaR壓縮製作,也可再用WinRAR將exe檔再次解壓為目錄
3--內附必要文件與說明