[軟體名稱] Hide IP Easy
[版本語言] v5.3.0.6 繁中版 /英語版
[官方網頁]
www.easy-hideip.com
[隨身免裝] 7z
繁中
或
繁中
/
ENG
or
ENG
(1.9 MB)
[解壓密碼] 無
[軟體概要] 一款可隱藏網路 IP 的工具軟體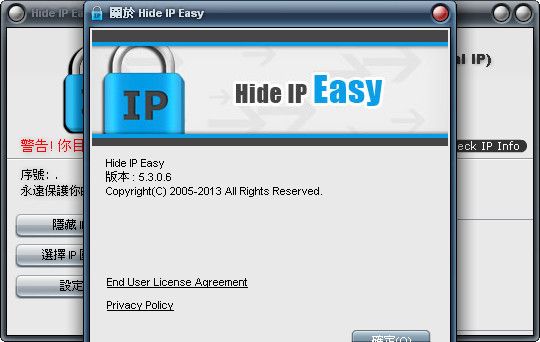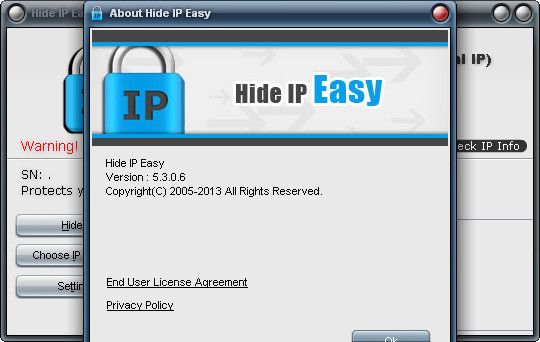 Hide IP Easy - Protect Your Privacy Easily on the Internet.
Browsing on the Internet is becoming more and more dangerous in today's world. Hackers and identity thieves are trying to use IP address to get any information out of you: home address, credit card information, social security information, your bank accounts and other personal information.
Actually, keeping your privacy is simple and easy. Use Hide IP Easy to hide your real IP with a fake one, surf anonymously, prevent hackers from monitoring your activity, and provide full encryption of your online activity, all with the click of a button.
p.s.:隨身免裝
1--用WinRaR解壓到任何地方(或USB)為單一Portable_xxx.exe
2--此版為WinRAR壓縮製作,也可再用WinRAR再次解壓為目錄
3--已破解,內附說明